MAKE TIME TO HEAL
Check out our Healing Groups Schedule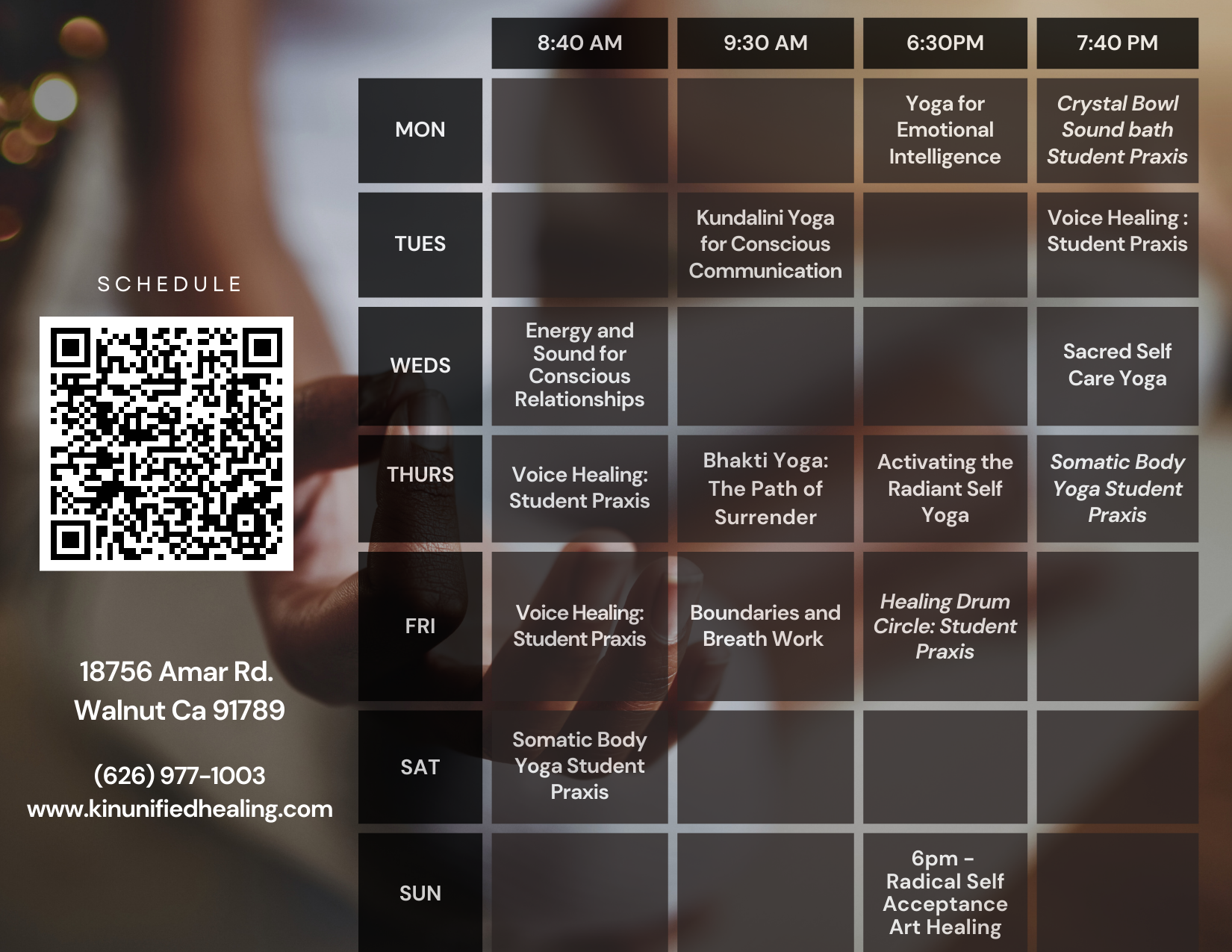 * All classes are conducted either in our studio space (S) or virtually on our Mighty Network Space (V). 
* After booking a confirmation link will be sent to you with instructions on how to join our classes virtually or in studio. 
* If you miss a session classes are recorded and accessible through Mighty Network for students who are members. 
* If you are attending class in studio you don't need to bring anything. Mats, Blankets and Floor Seats are provided.   
* Please be respectful of the other students attending these healing groups and please show up on time.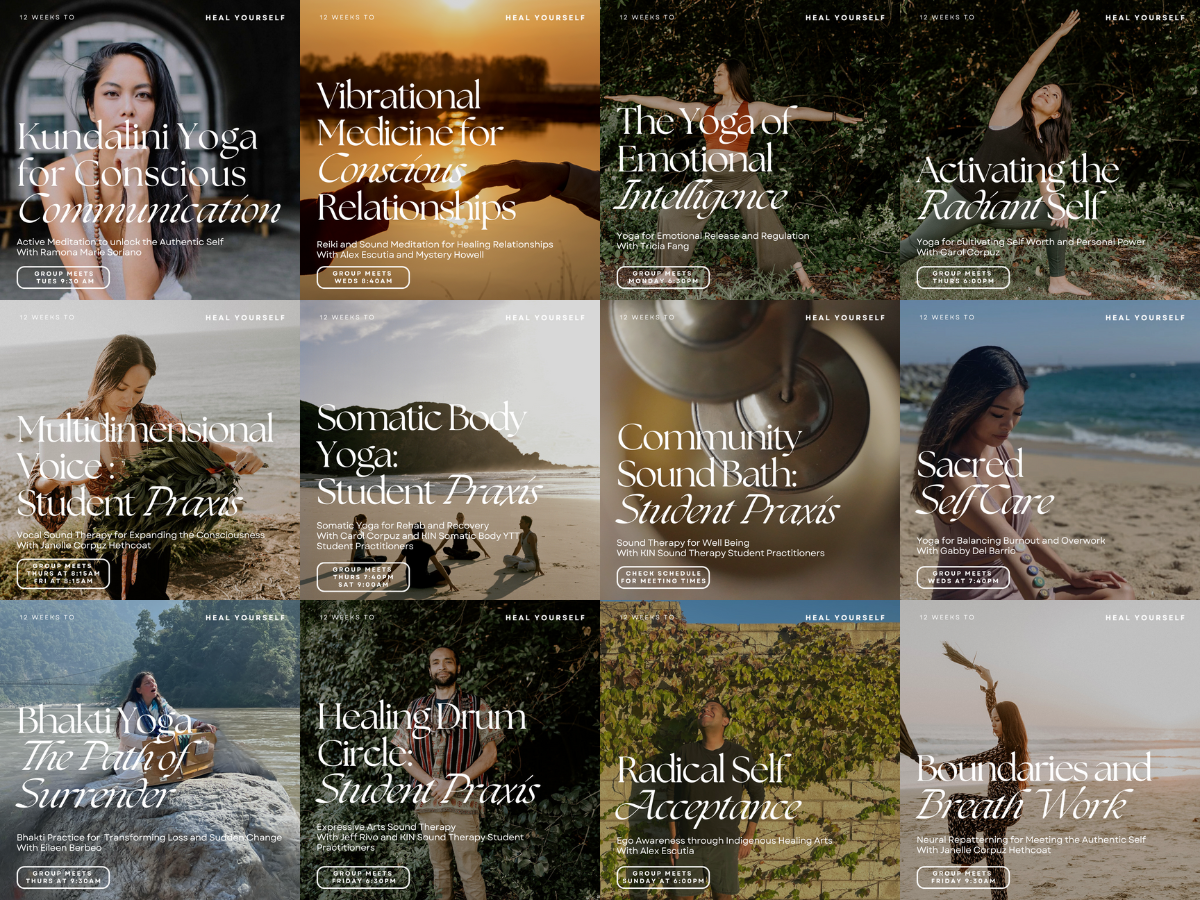 12 Weeks to Heal
Don't pay the single class fee. 
Pay tuition and SAVE.